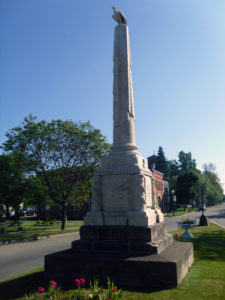 Girard Township was formed by petition in 1832 from land given by Elk Creek, Fairview, and Springfield Townships. The Girard name is believed to have been chosen because of the large amount of land owned in Springfield Township by Mr. Stephen Girard. He lived in Philadelphia, where he was a businessman and banker. He was thought to be one of the wealthiest men in the country as well as the founder of Girard College. The local citizens admired Mr. Girard, and they collectively chose to name the township after him.
Early settlements in what is now Girard Township are the Hollow (known as West Girard) and The Mouth of Elk Creek. Both were settled in 1800. The Settlement on the Hill, now Borough of Girard, was first settled in 1814 with just a few settlers. With the completion of the Erie Extension Canal in 1842, Girard grew and was incorporated as the Borough of Girard in 1846.
Girard Station, Miles Grove, North Girard, and now Lake City Borough were first established in 1850, incorporated into a borough in 1925, and renamed as Lake City Borough in 1954.
Save
Save
Save
Save
Save
Save
Save